Battle of Waterloo
I went down to check out The Battle of Waterloo at Leake Street Graffiti tunnel near London's South Bank. Lots of tight stylish writers and energetic street art was on show, presented by the paint shop Chrome & Black.
About 40 artists took part in The Battle, which filled the tunnel with a cloud of sweet smelling spray paint mixed with barbecued jerk chicken, being sold to hungry punters. DJ's pumped out some hefty beats making the party bounce. Even the British Transport Police made an appearance. It looked like they were being taught how to hold a spray can, by one of the artists.
Slam was the overall winner of the £250 prize money, Diet came second and Debug came third.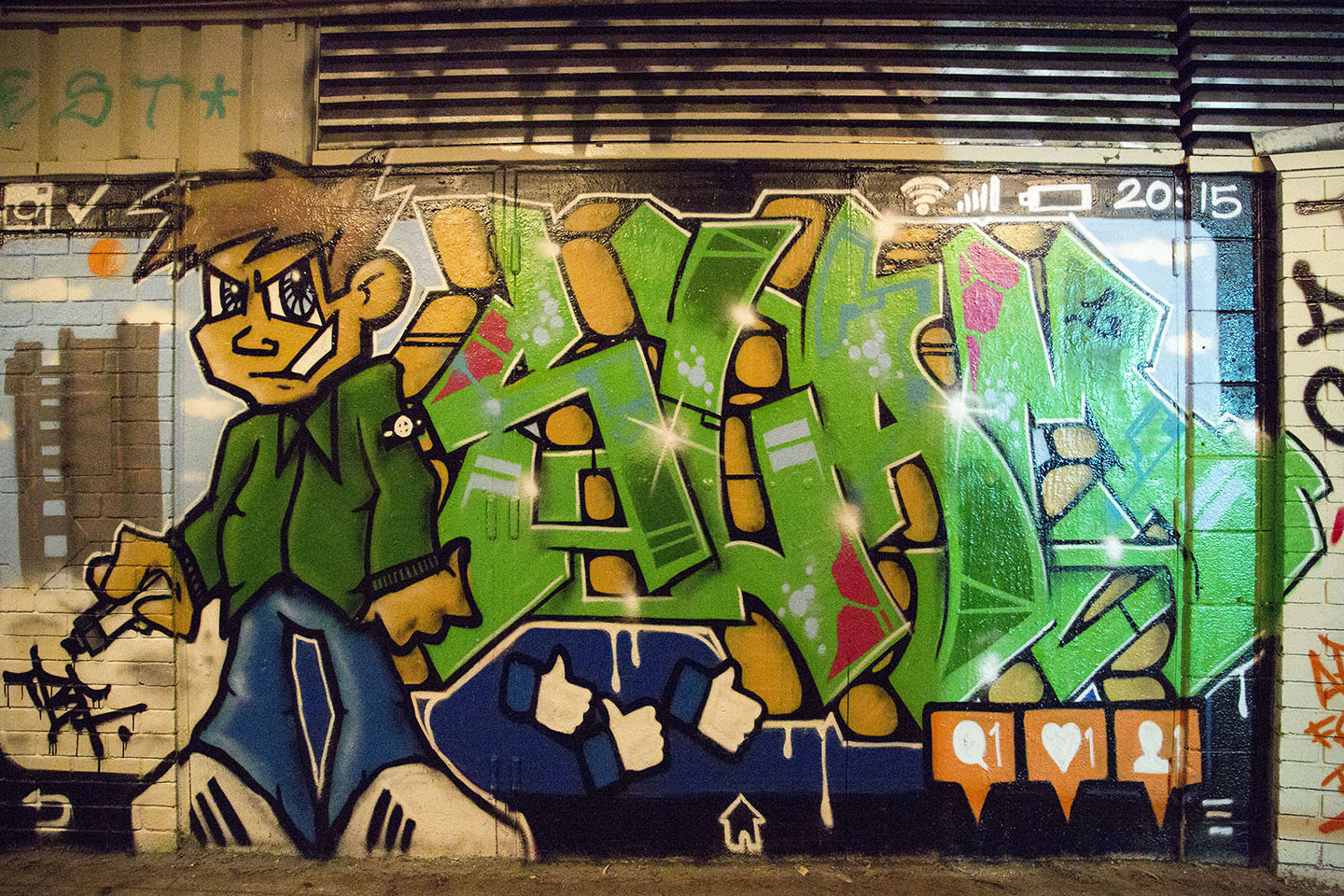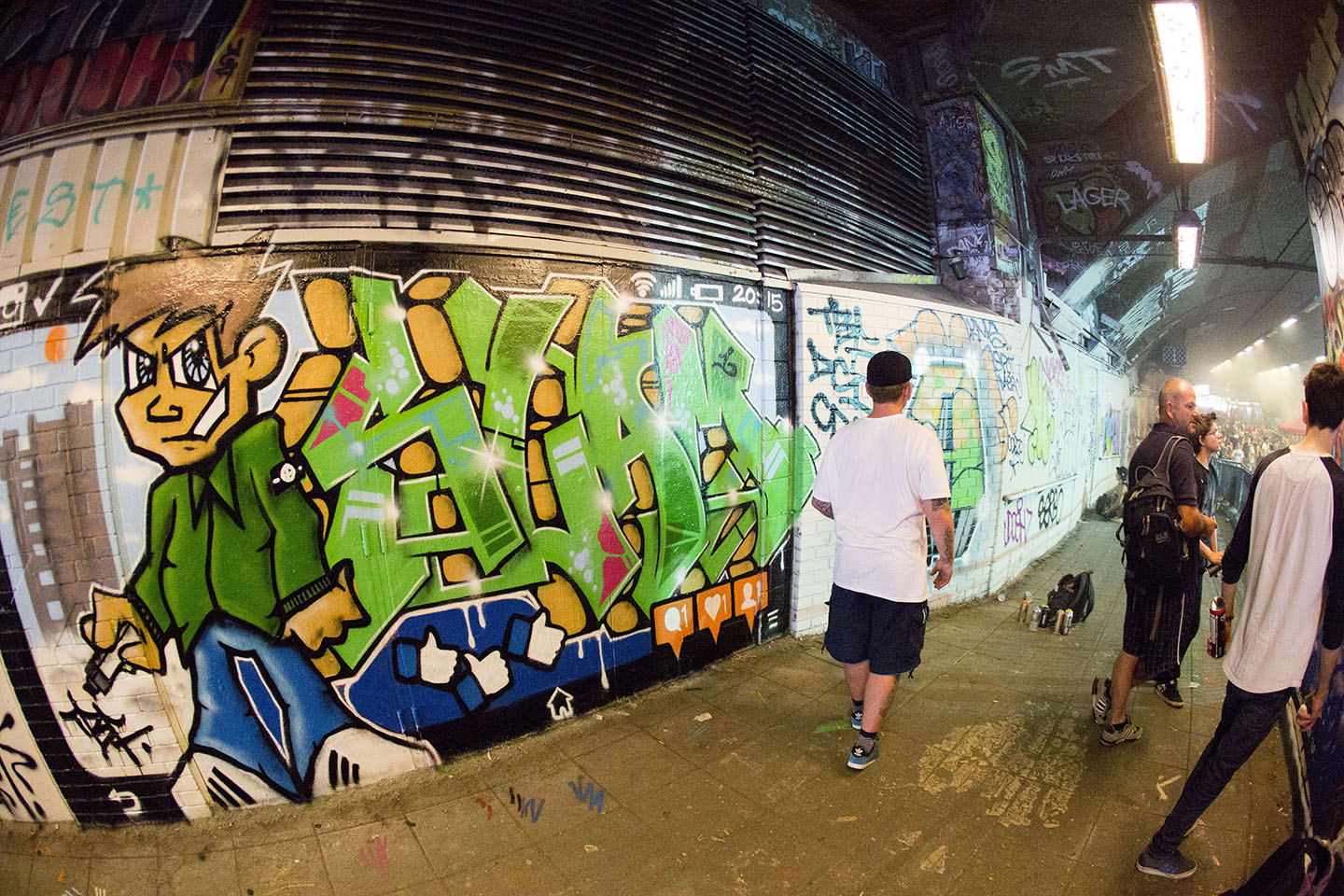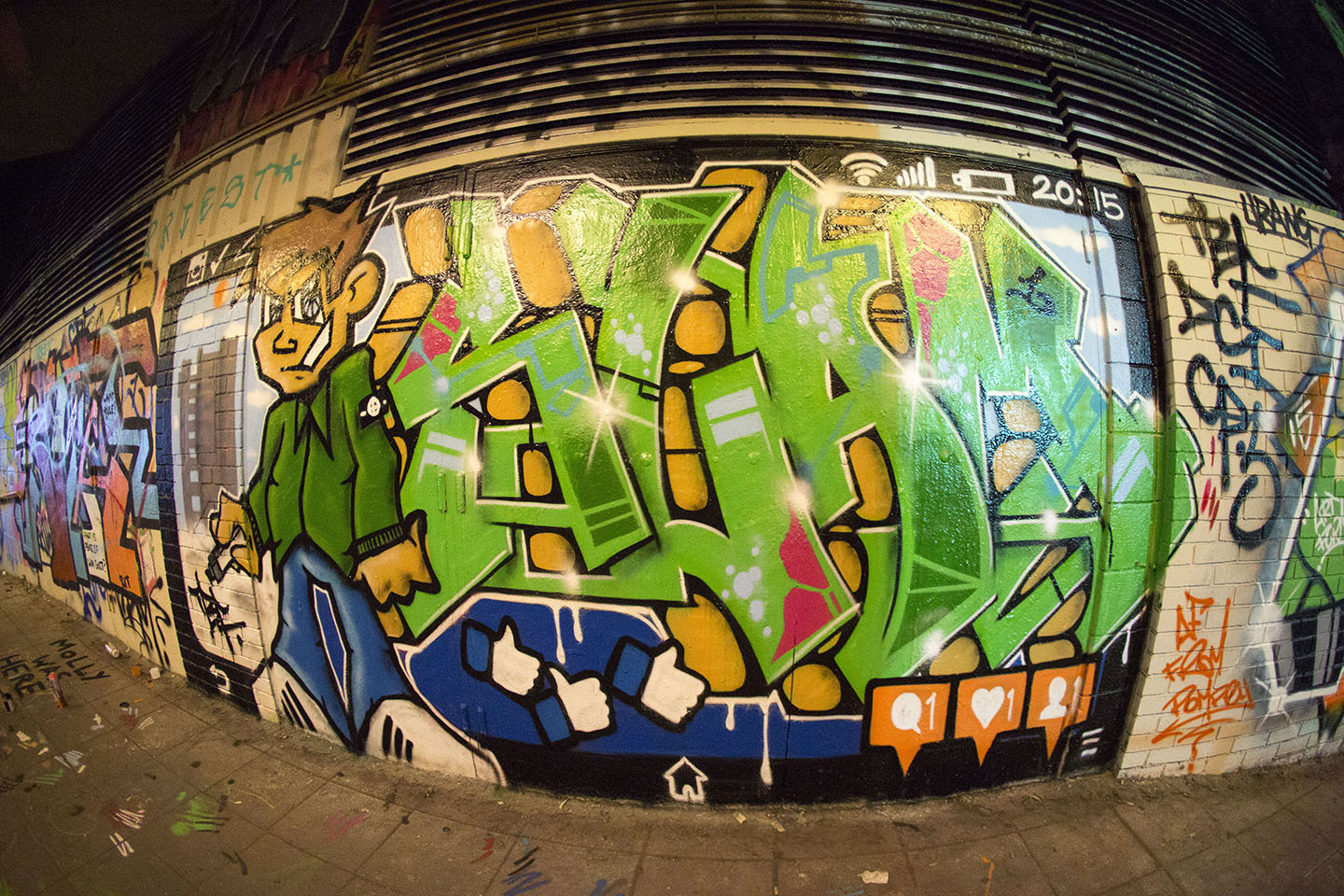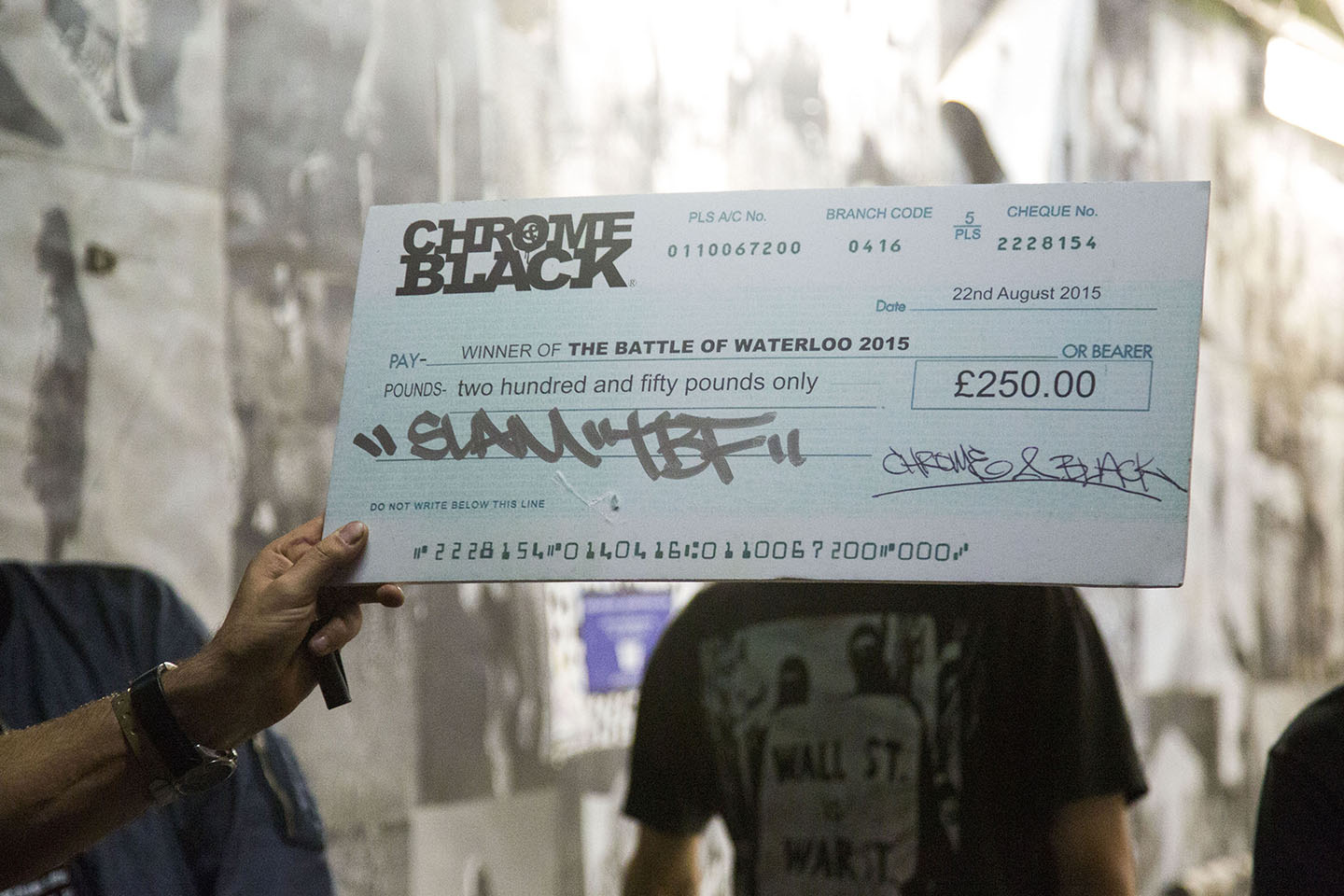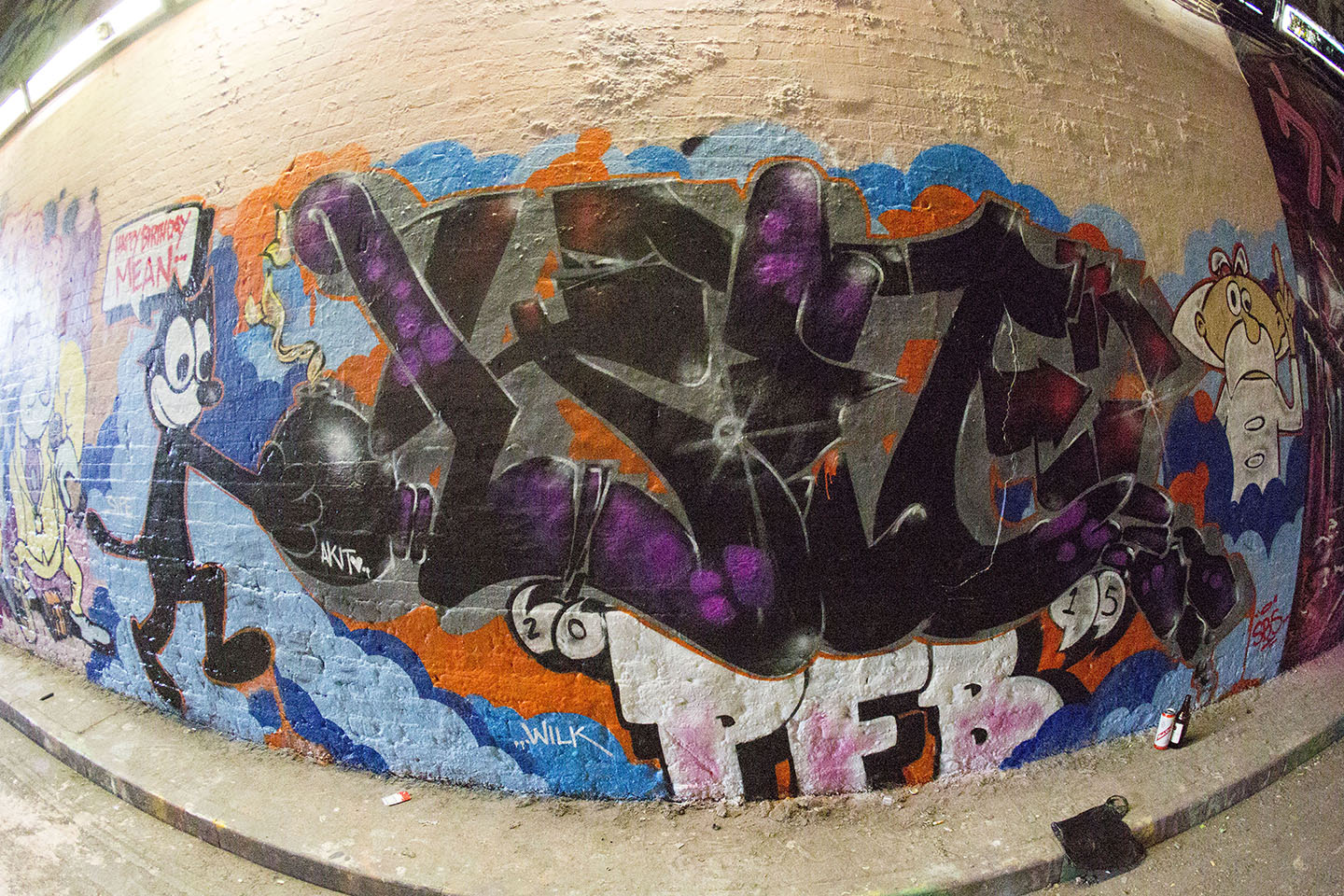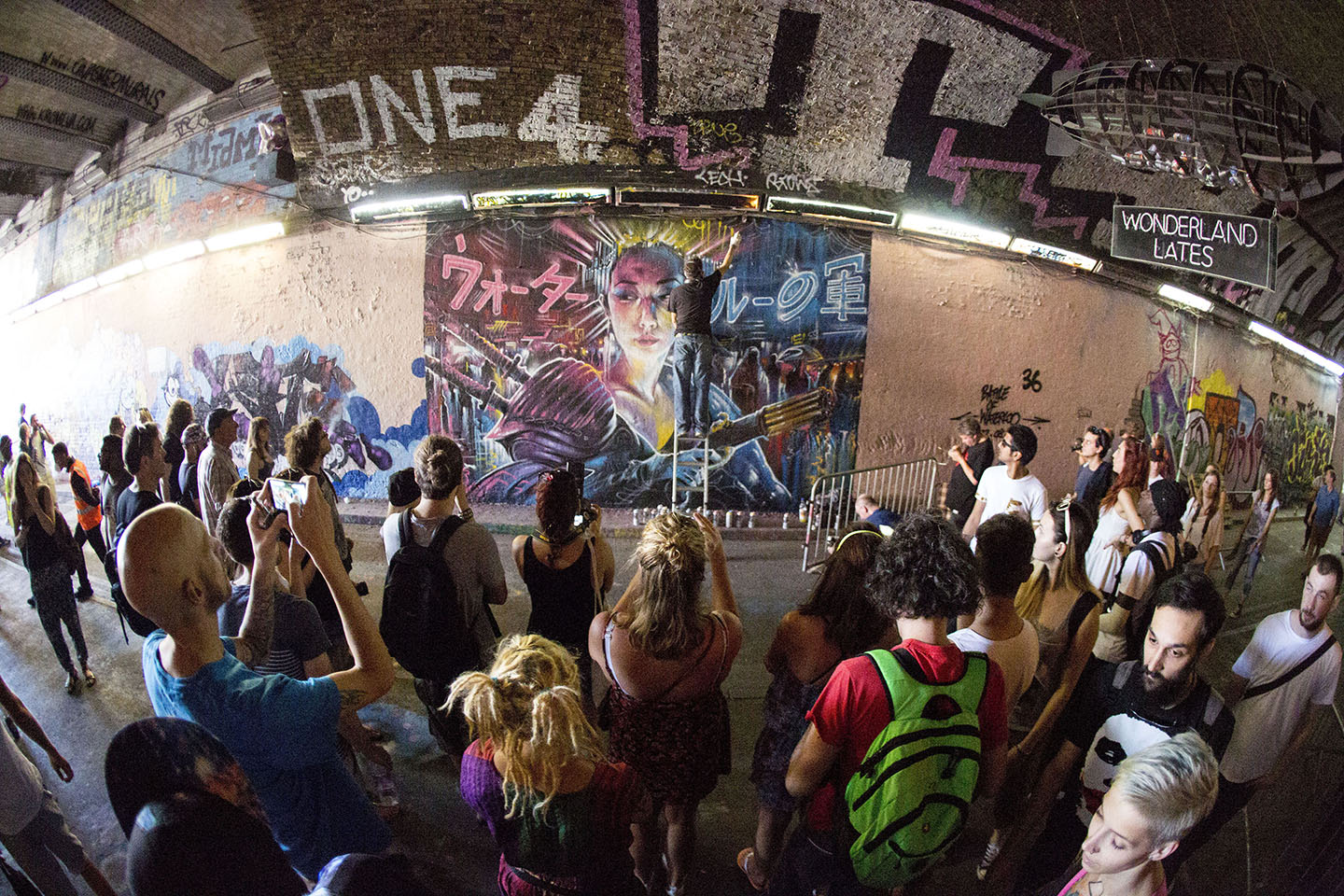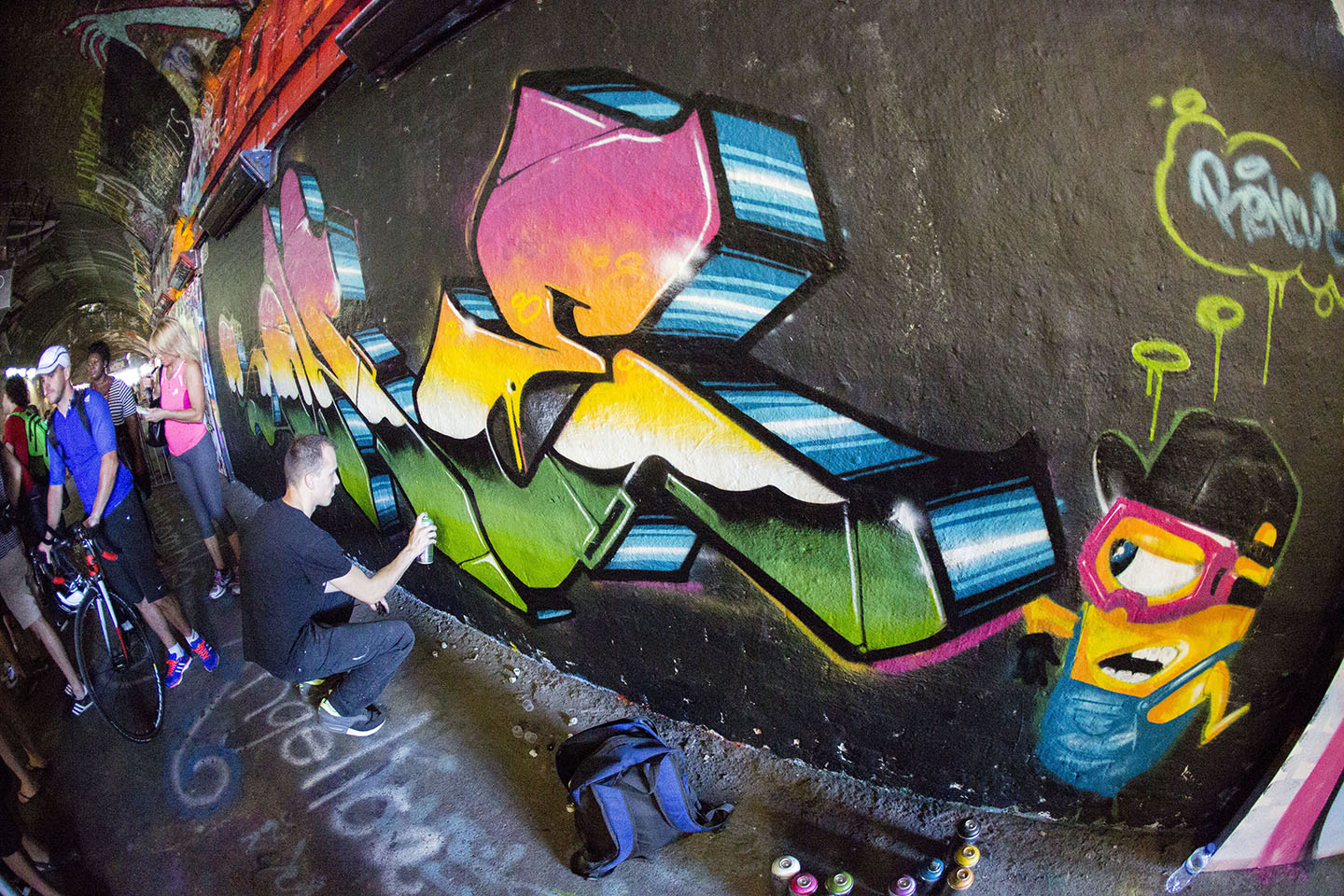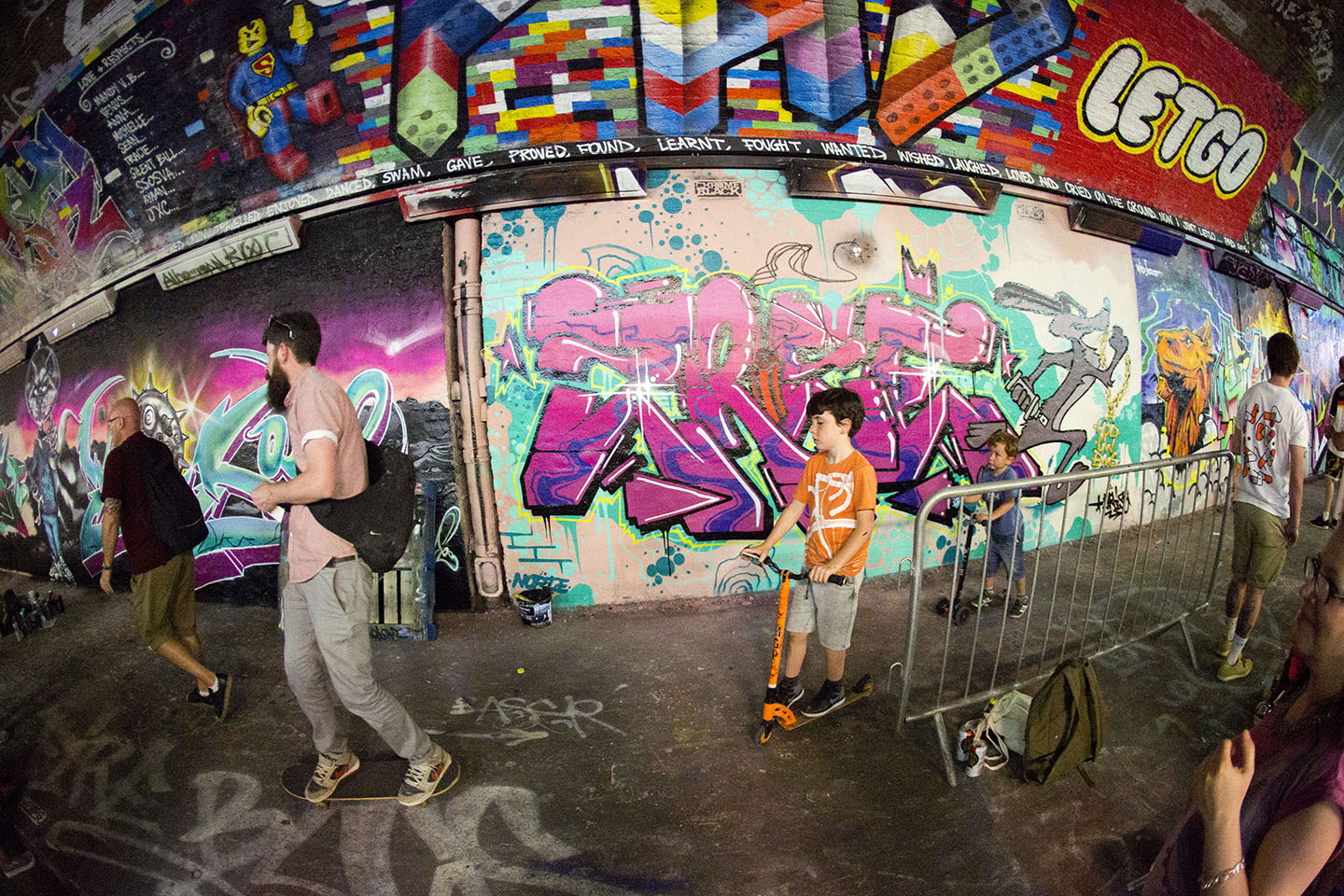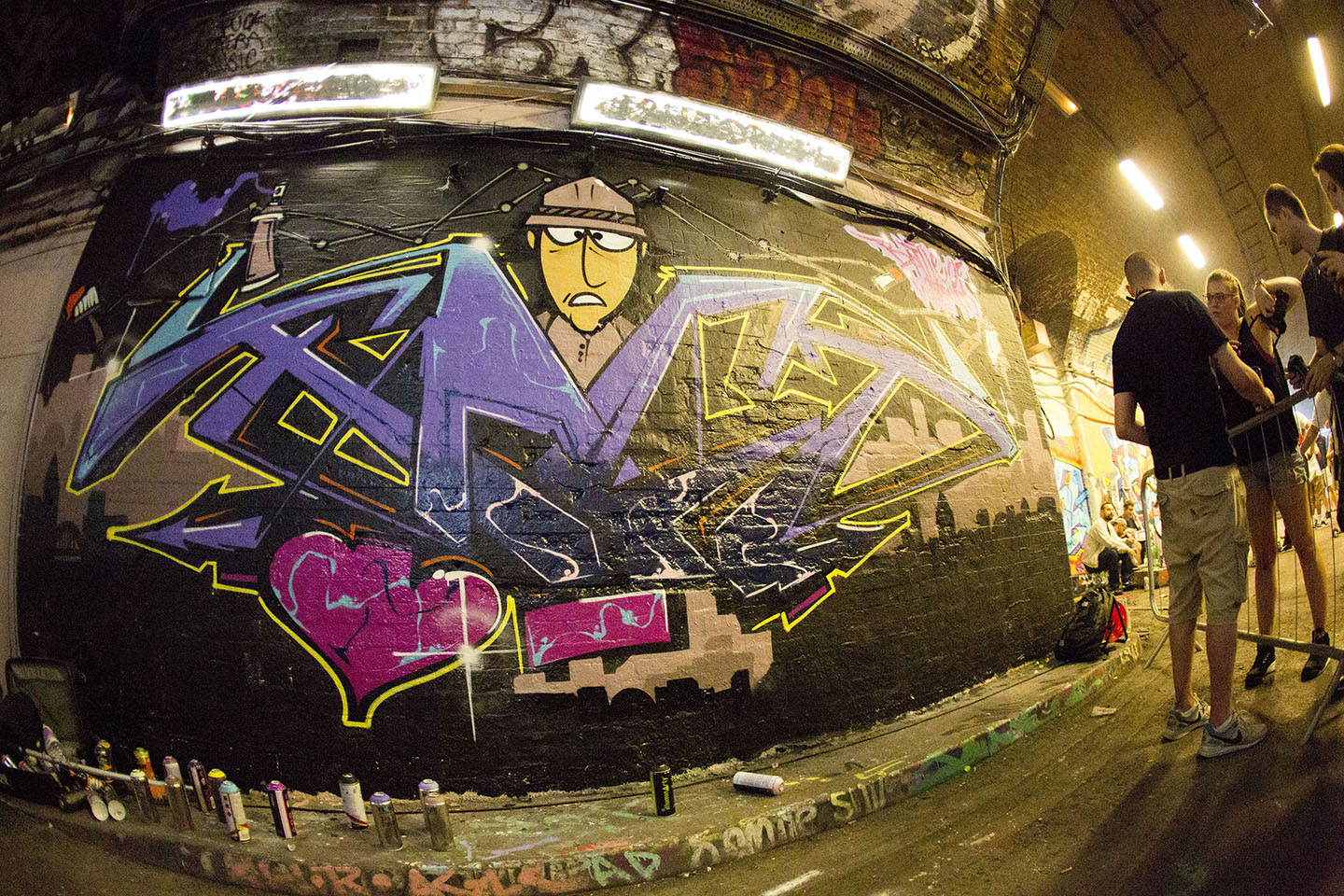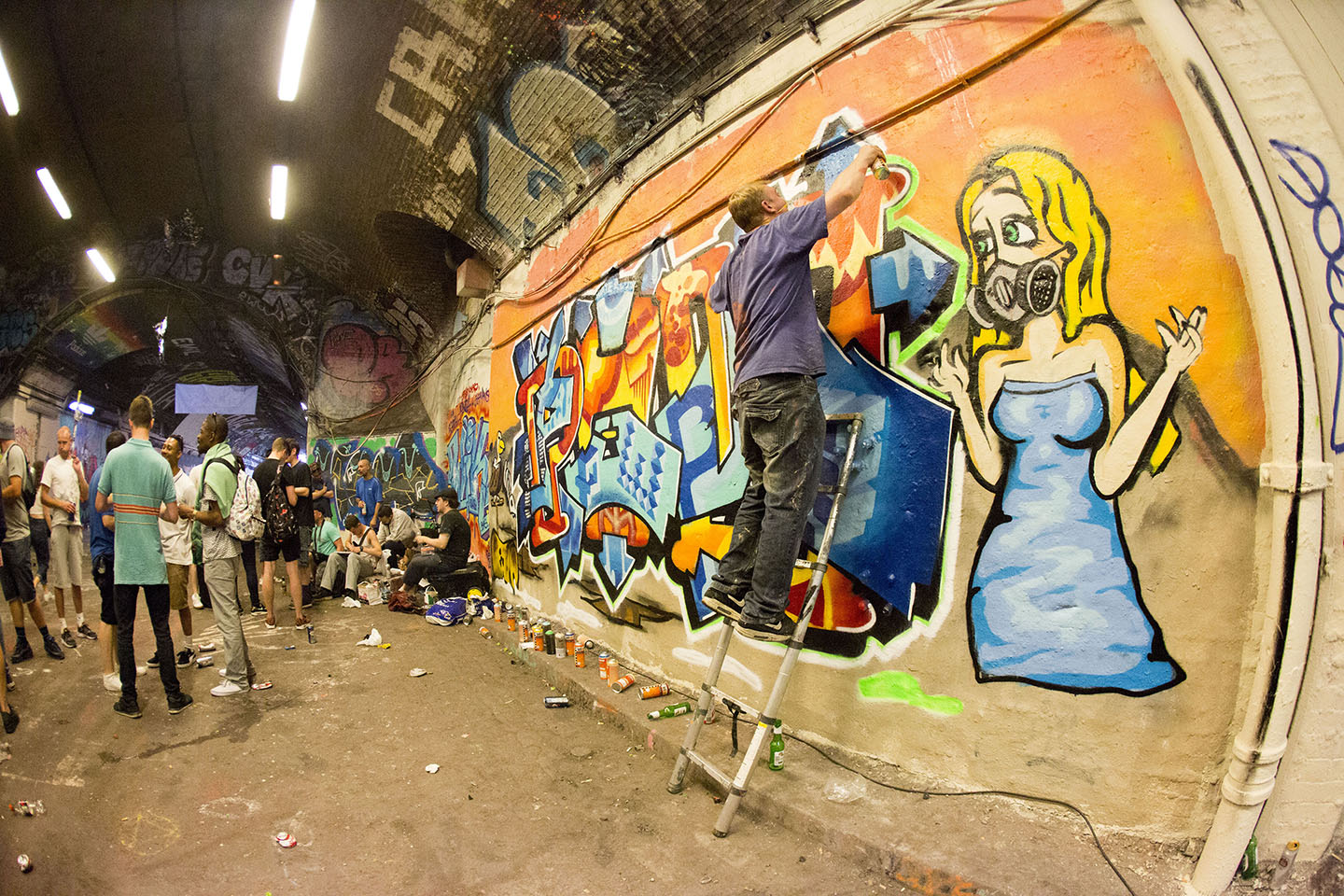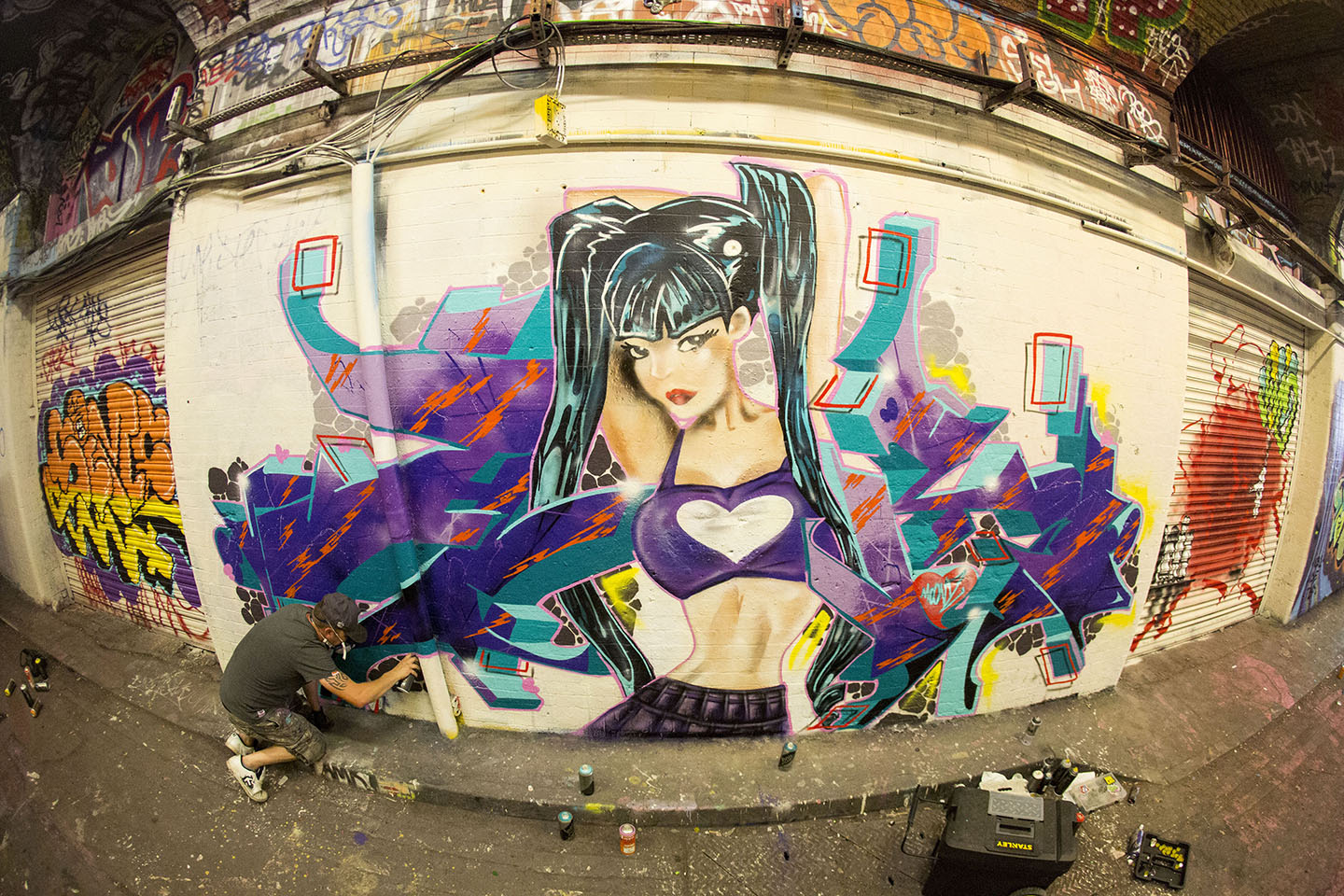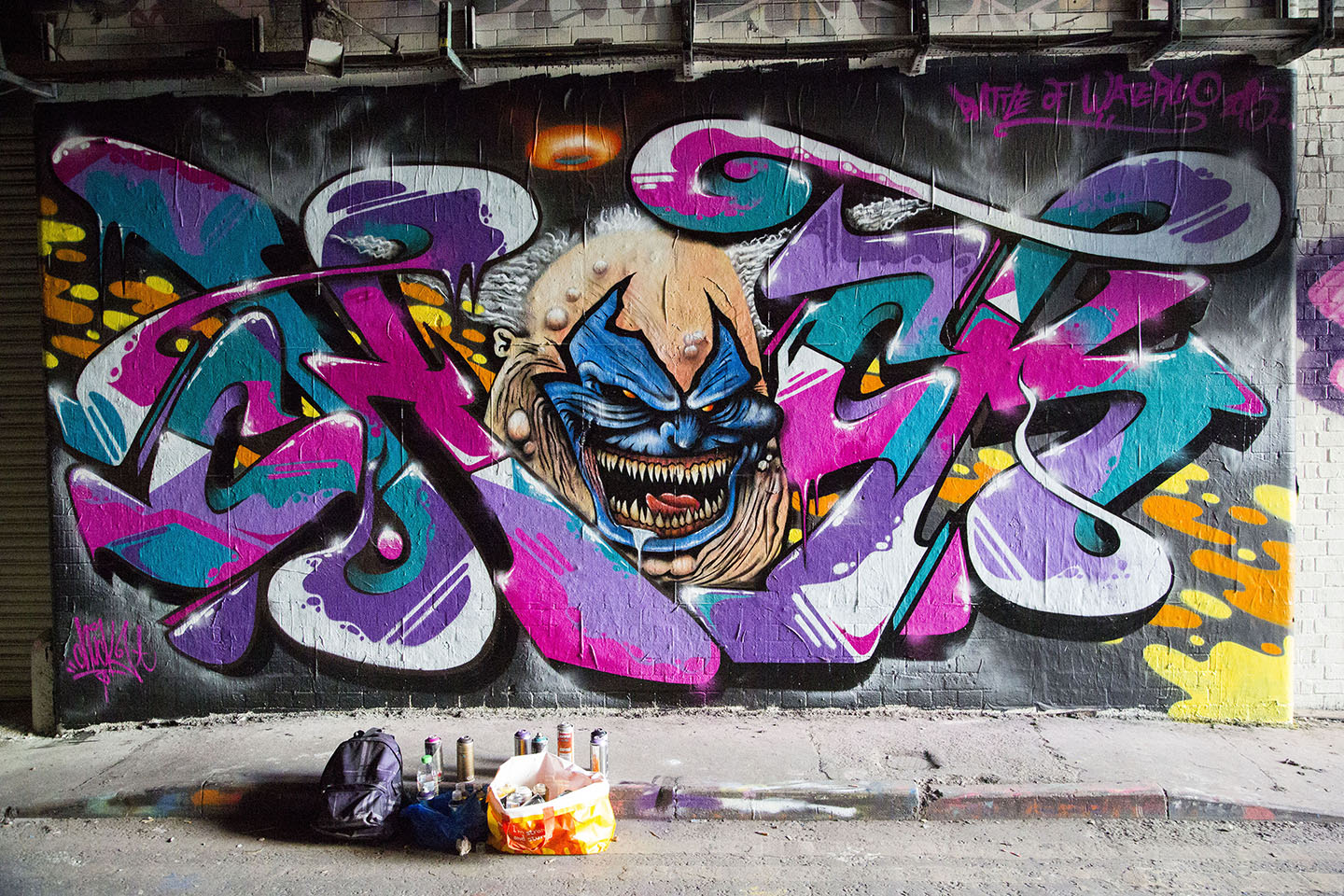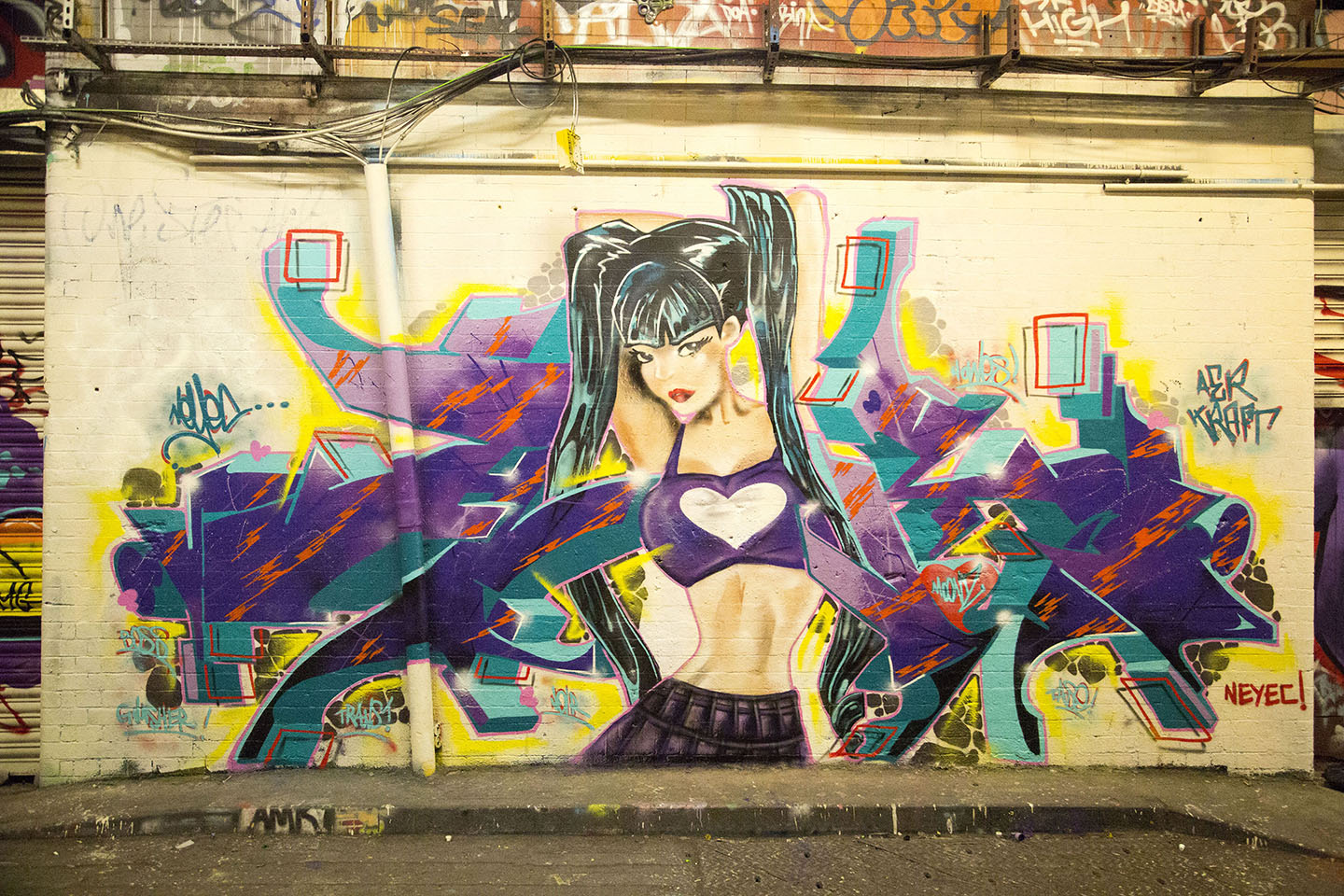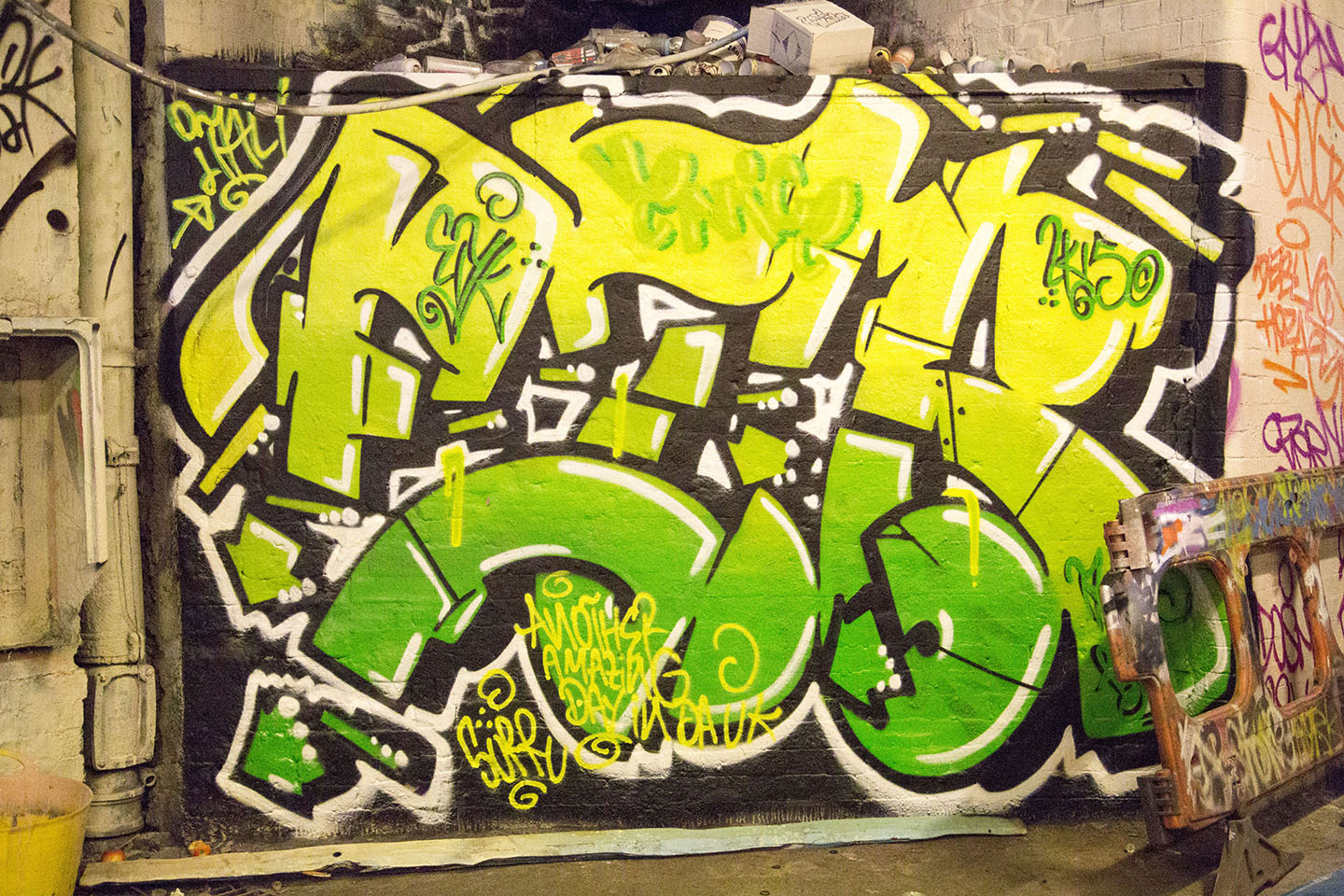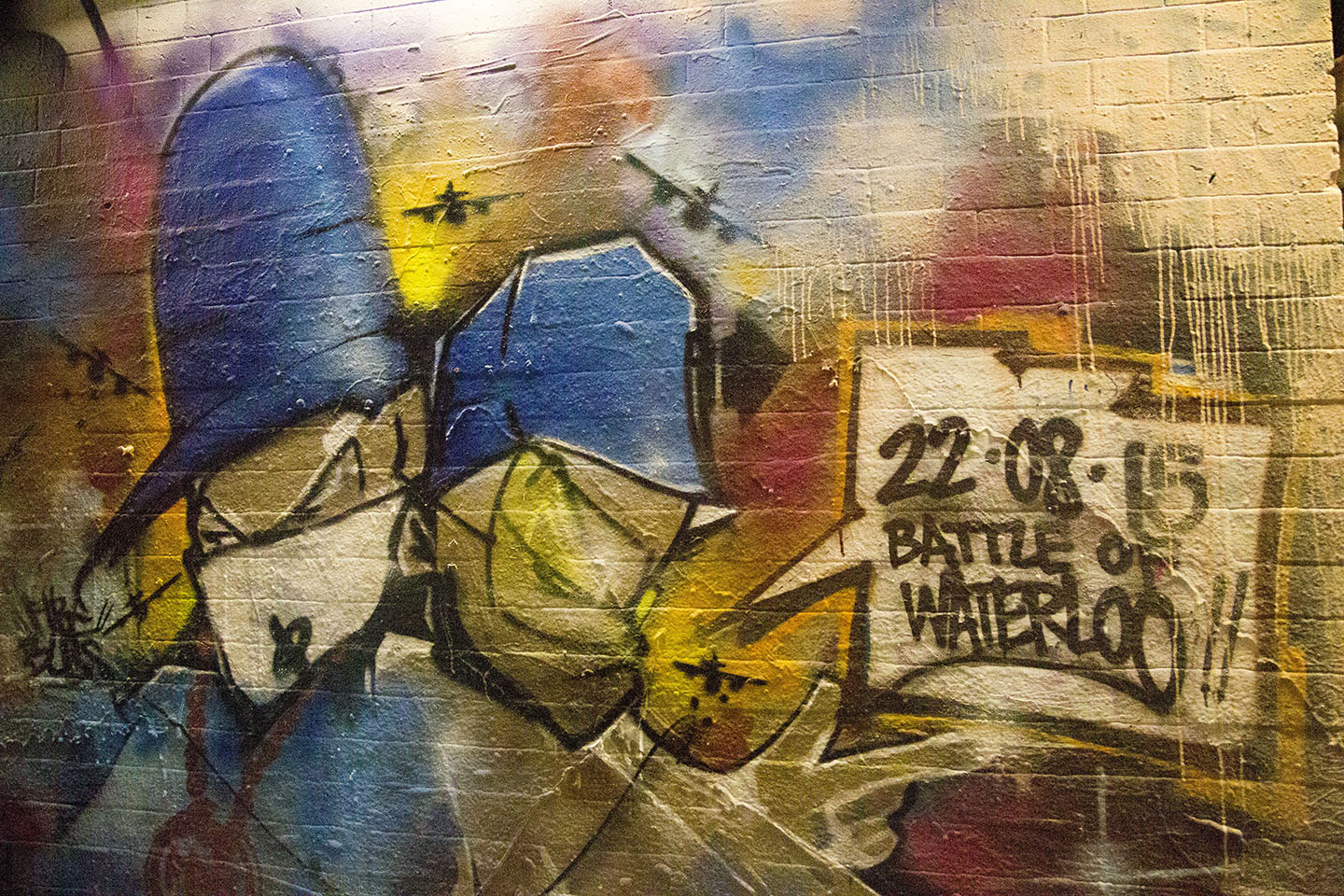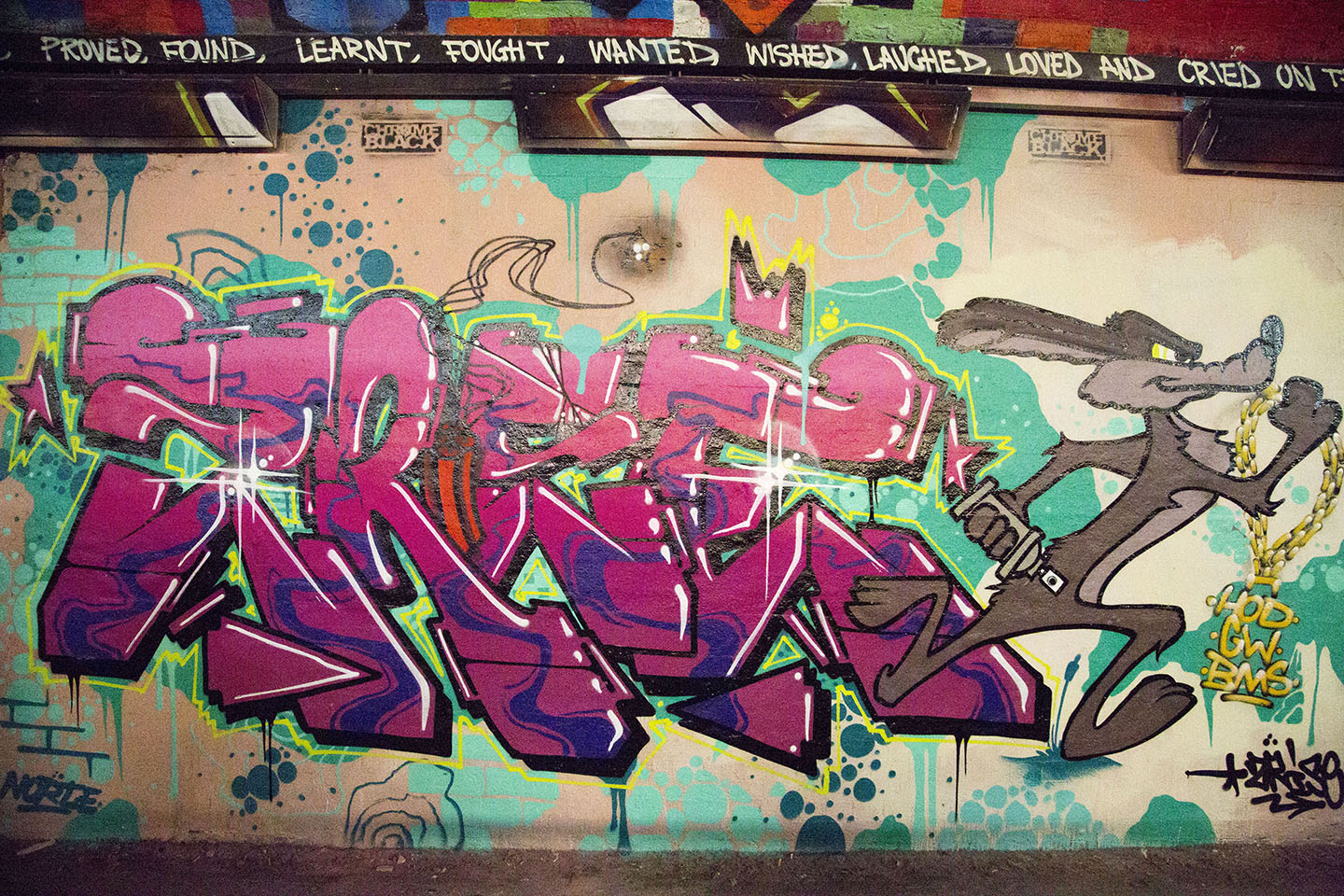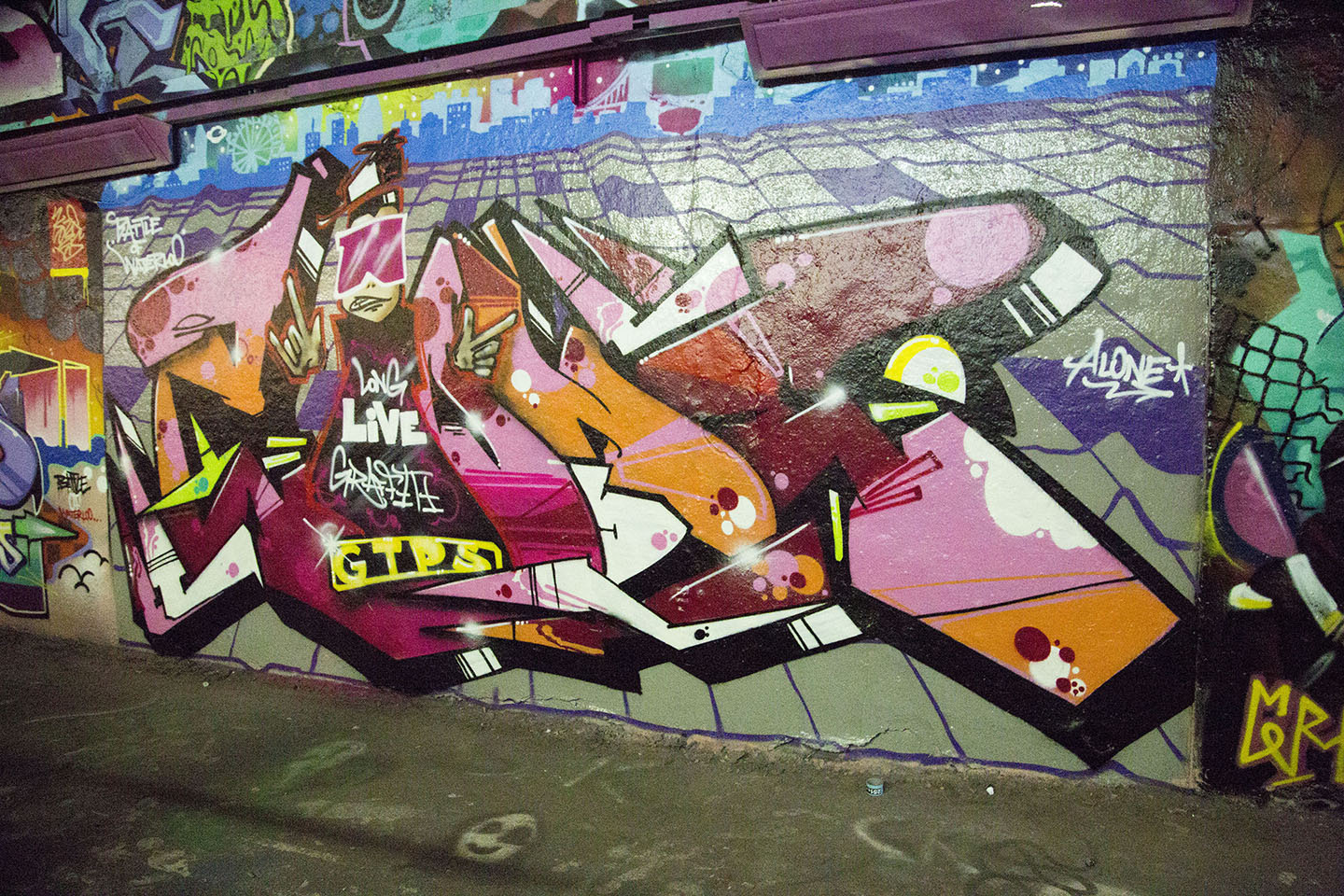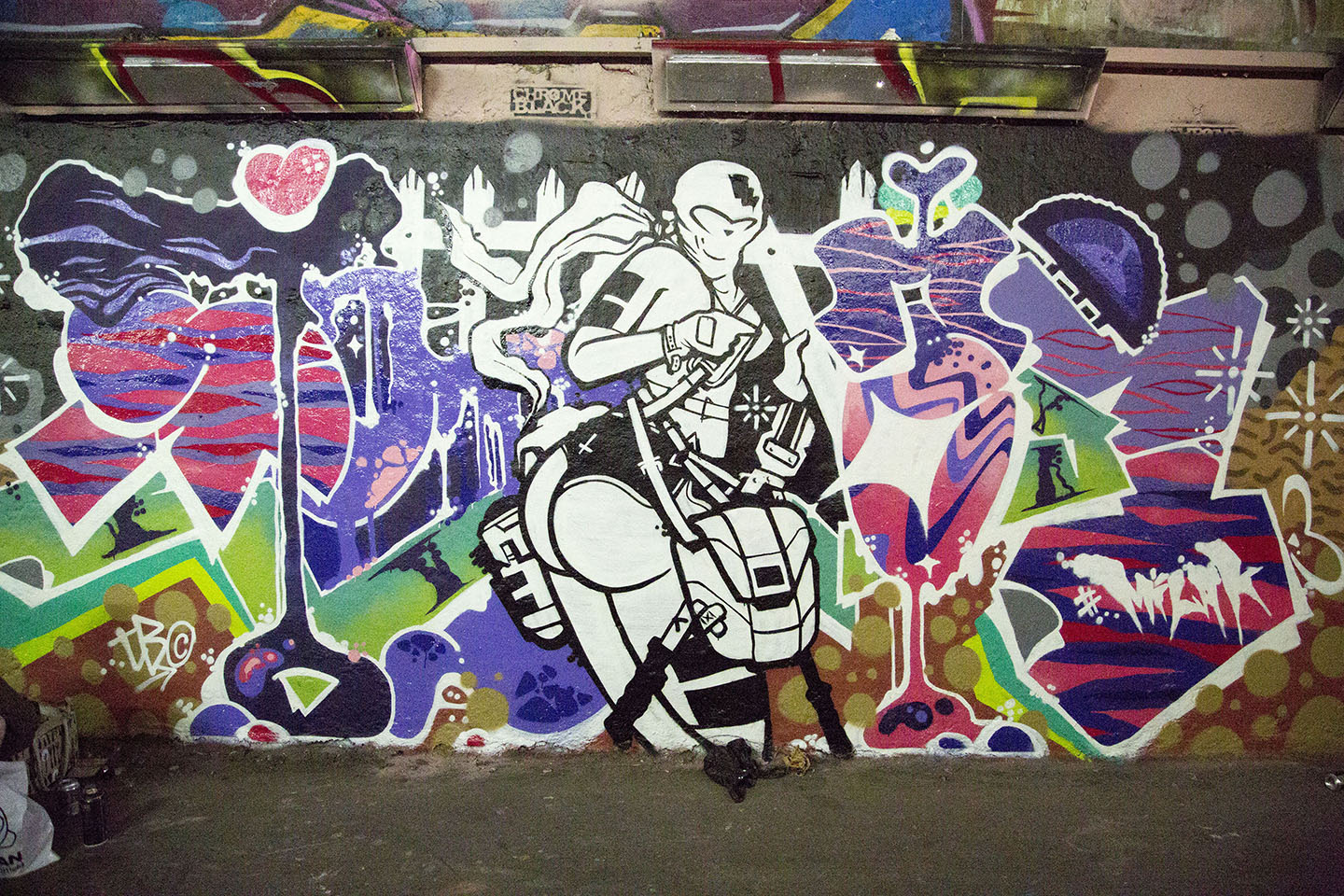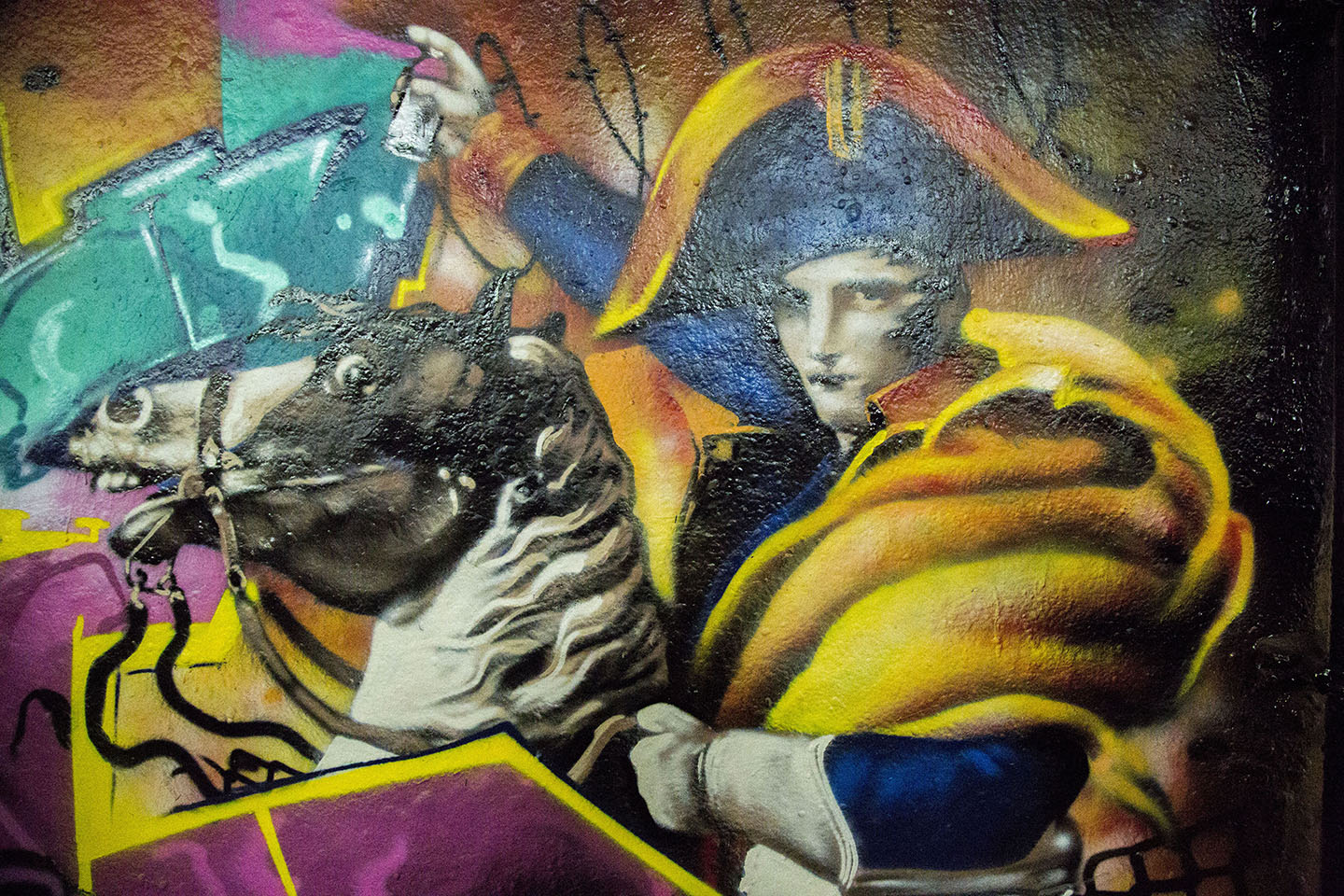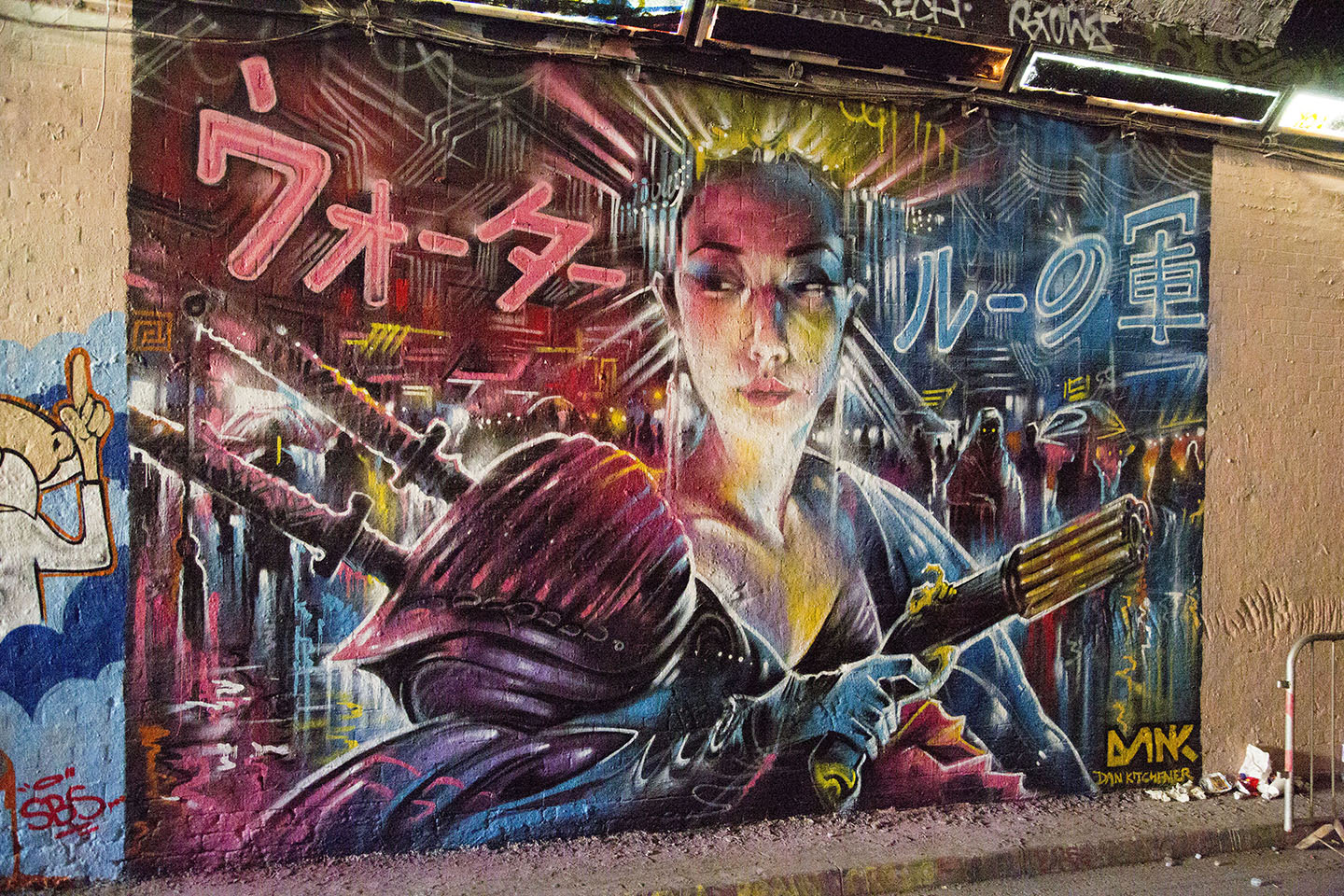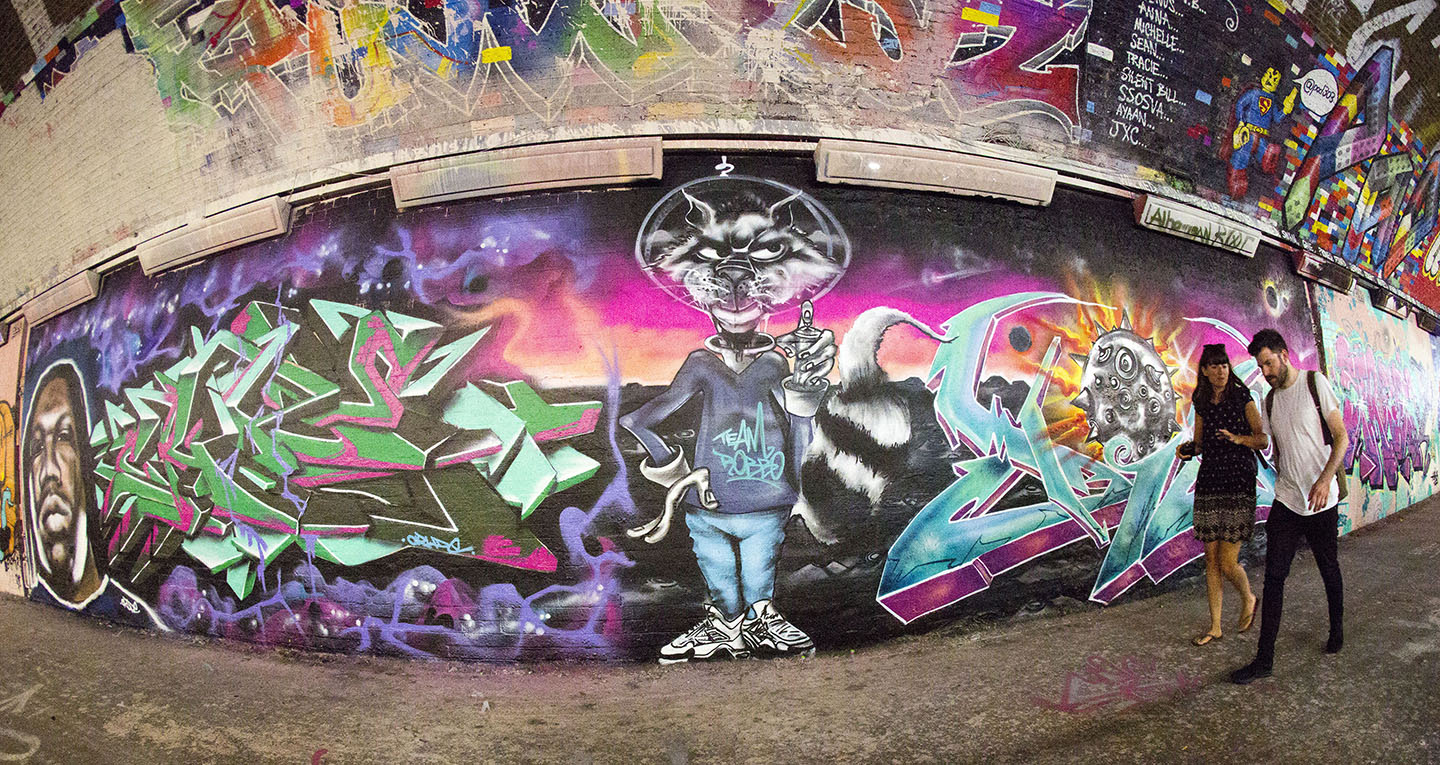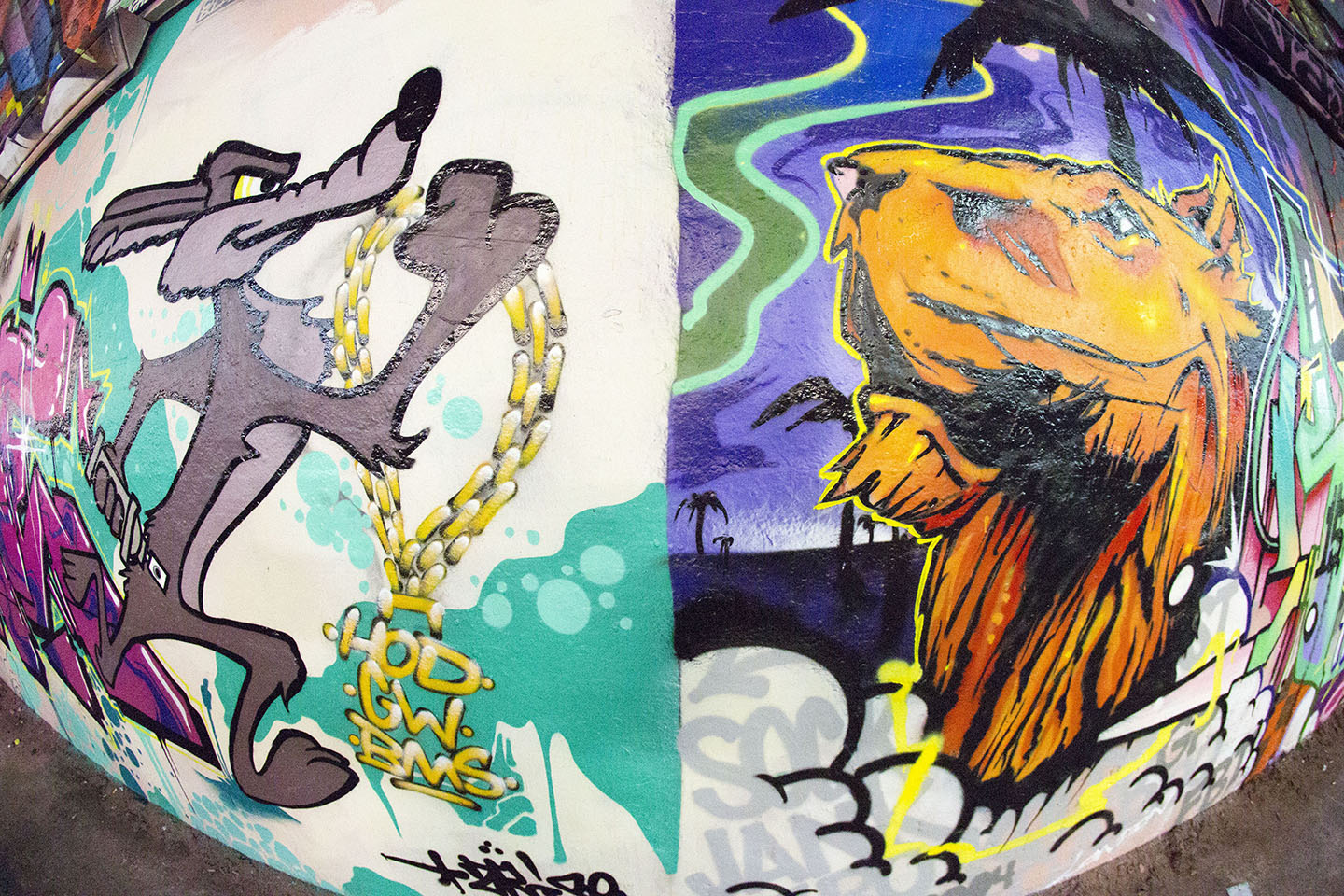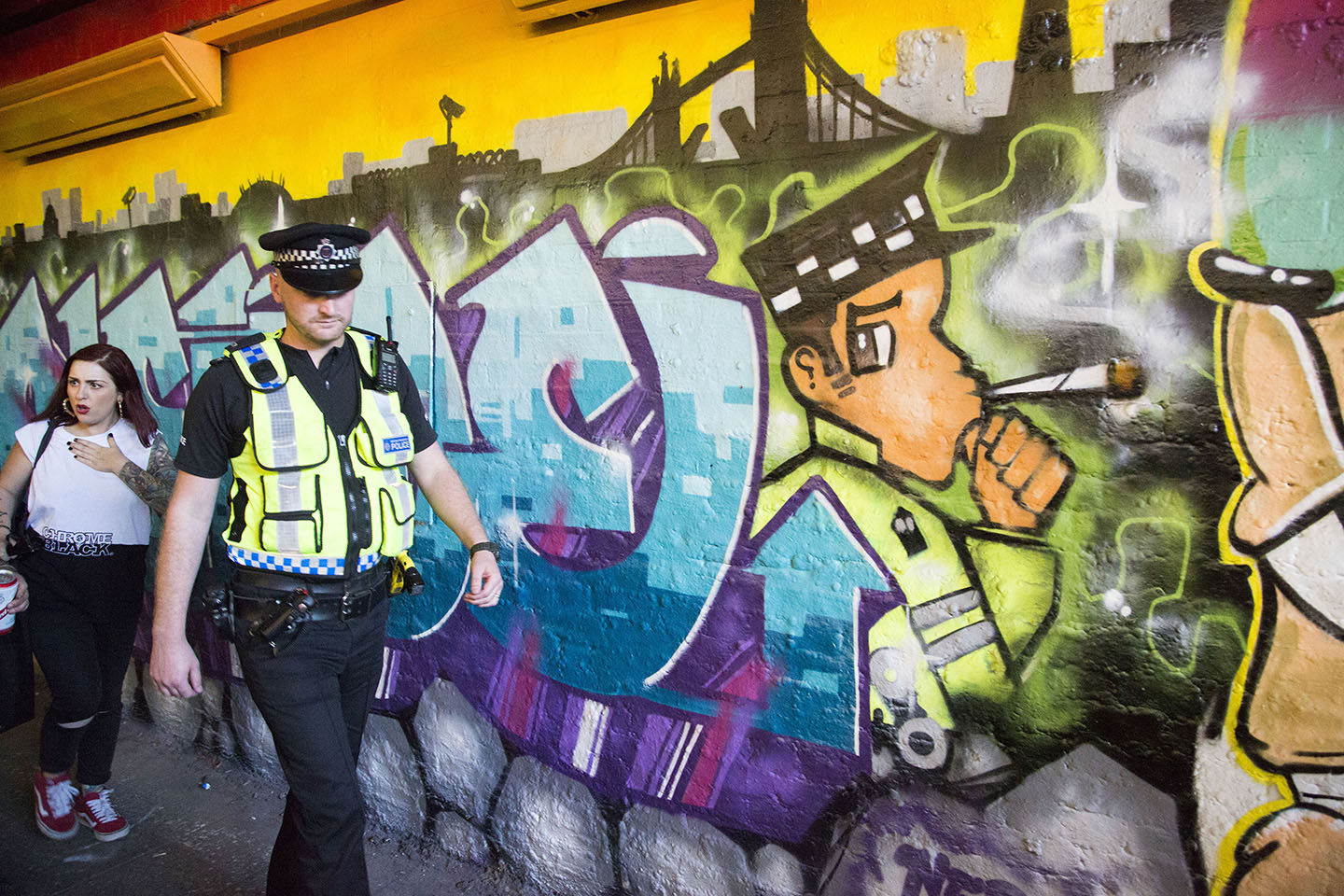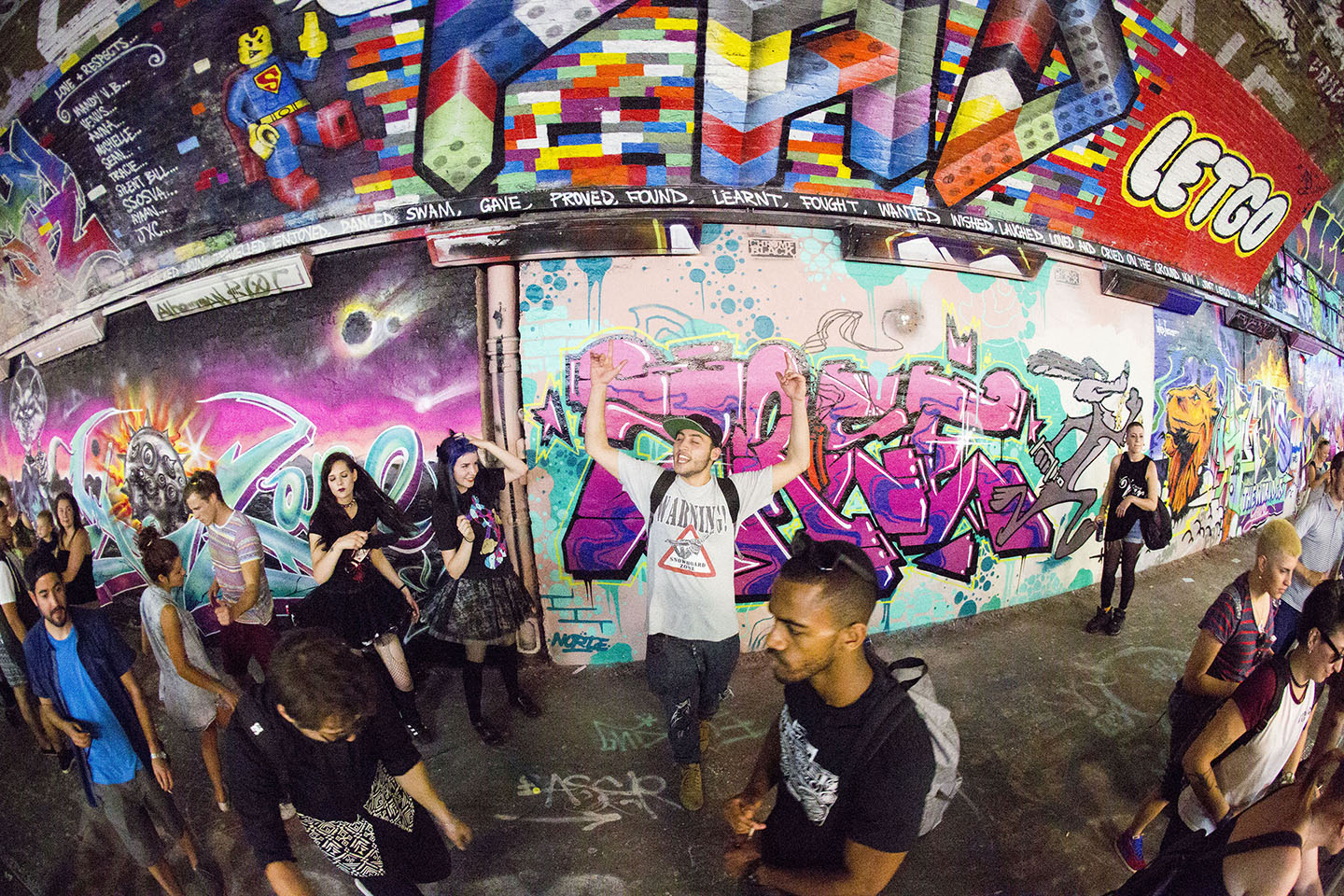 photography, blog, Graffiti
Si Gross
Si Gross, graffiti, Chrome & Black, Battle of Waterloo, Leake Street, Tunnel, art, blog, photography, 2015, Dan Kitchener, Slam, Debug, Diet
Comment